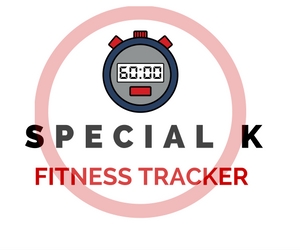 Free Special K Fitness Tracker!
Its time to get fit thanks to Special K! This new promotion which goes from August to October offers you the chance to redeem a free Special K fitness tracker. Read on for full details on how to claim this Special K and All Bran offer today!
How to Get A Free Special K Fitness Tracker
The Special K Fitness tracker promotion is open from from 1st August 2016 – 31st October 2016. Firstly you will need to purchase three specially marked Special K or All Bran packs. The eligible products can be found by visiting here. There is a limit as to how many Kelloggs fitness trackers can be claimed. The terms and conditions states there is a limit of 3 Fitness Trackers can be redeemed by any one household. That should be enough otherwise you can share between family members.
Get a Free Special K Fitness Tracker Now
Once you have purchased the three products you can proceed to the Kelloggs fitness tracker site. You will need to join the site by entering your personal details. If you have already registered with the site previously to claim another fitness tracker, you can login in straight away. Each valid claim done through providing the relevant bar code numbers will grant you a Kelloggs fitness tracker with a RRP of $25.00.

Ready to claim your free Special K fitness tracker? If you have completed all the above steps, go ahead
here
. You might be need to be patient to wait for the delivery of your Kelloggs fitness tracker. Allow up to 12 weeks from the end of the promotional period. Hopefully it arrives for you much earlier so you can get fit quicker!
Win Free Daily Savers Club Competitions
Win a $250,000 Cash Prize! – [Free Entry] Brandleaders Competition