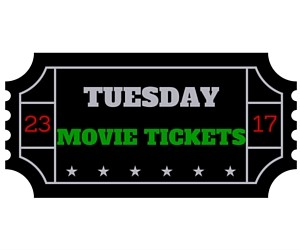 Save Money Going to Movies on Tuesdays!
In Australia many cinemas offer cheap movies tickets every Tuesday. Its has been a long tradition in Australia! For many decades cheap Tuesday movies have been a lot cheaper than on other days. When you need to relax form the daily grind of everyday life, give yourself a break without upsetting your budget. If you can have flexibility when you go to the movies then Tuesdays are the best days to go. Seeing a movie is a nice way to relax at nighttime or a place to take the kids during the day.

Which Cinemas Offer Cheap Tuesday Movies?
The following national cinema chains offer special prices on Tuesdays. There may also be independent cinema locations around Australia that also have special Tuesday movie deals. However for this article only national chains have been included.
• HOYTS
• Cineplex
• Grand Cinemas
What are the Prices for Cheap Tuesday Movies?
Head out to HOYTS on Tuesdays to catch the latest movies on a cheaper ticket. HOYTS cheap Tuesday movies will cost only $8 for adults and $7 for students. Be careful about paying extra booking fees when you order online. When you book online, an additional $1.20 is charged for general admission and $3 for LUX tickets. Cineplez Australia cheap Tuesday movies cost $6.50 for adults, $5.50 for students and senior citizens and $4.50 for children and pensioners. Grand Cinema cheap Tuesday movies cost $12.00 for all ages.
How Much Will You Save Seeing a Movie on a Tuesday?
You can save going to cheap Tuesdays movies. How much you will save depends on the movie house. You can save as much as $4 to $6.80 when you go to HOYTS. At Cineplex you save $1 to $2. Meanwhile at Grand Cinema you save $3 to $8. Enjoy your movie going experience even more if you go on Tuesdays! You will hopefully get to see a great movie as well as save money! Read on for more money saving articles.