Dan Murphy's has again revamped its membership loyalty program to now be called My Dan's Membership Program. Formerly known as Dan Murphy's Rewards program. The new program has been simplified to a more shortened, casual name. Called the My Dan's Membership program now, Dan Murphy's is clearly looking at new ways to keep up high member engagement.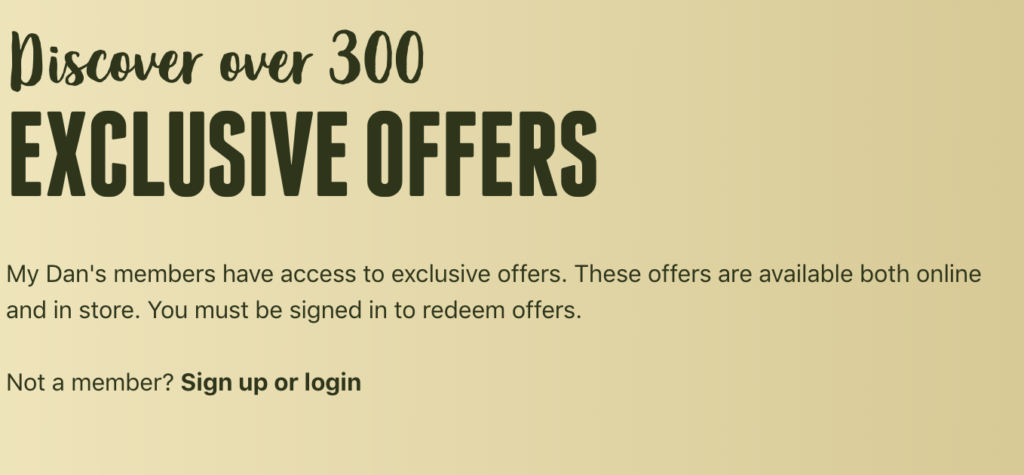 My Dan's Membership – What's New?
From the look of things, there appears to be very little new about the My Dan's Membership program. There has always been a range of weekly offers and special "member" only pricing. What might have changed is the total amount of special offers made to on-going My Dan's membership members. There are no additional benefits like points or reward redemptions. Dan Murphy's still does collect the usual membership rewards points via the Woolworths rewards program.
Is My Dan's Membership Worth It?
Considering the My Dan's membership program is free, yes. The My Dan's membership will be required to access the special online pricing for the specials that they have on at any given time. Of course you know that Dan Murphy's will be using your purchasing data & buying habits in the background. However if it gets you the specials that will almost certainly beat any pricing in the rest of Australia, the My Dan's Membership program is worth signing up for.
The usual prices on weekly in-store specials without being a member of the My Dan's Membership program though. If you really like your wine and prefer to be organised & discover what's on special, then the My Dan's membership is the way to go. Check out the new program here.
Check out more Daily Savers Club News to learn about other retailer loyalty programs.