Qantas Health Insurance Promo Codes
See below for all the latest working Qantas Health Insurance Promo Codes available. Enter each promo code when prompted during the Qantas Health Insurance sign up process
Qantas Health Insurance is one of Australia's larger health insurers. Backed by NIB, Qantas Health Insurance offers a range of hospital and extras cover. Qantas Insurance is one of the few health and travel insurance companies in Australia that offering a wellbeing program. This wellbeing program offers you rewards you for being active. Rewards are in the form on Qantas points which you can then use to redeem flights nationally or overseas. Or you can buy a toaster at the Qantas Shop online, using points.
Qantas Health Insurance has special joining offers from time to time, which can be seen below using any relevant Qantas Health promo codes at the time of signing up to a new policy online.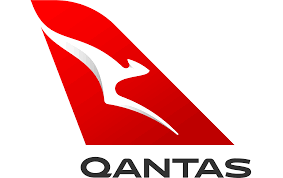 5000 Additional Bonus Points
Qantas Health Insurance
Use Coupon for 5000 Additional Bonus Points Qantas Health Insurance Sign Up
Qantas Health Insurance Frequently Asked Questions
1) Is Qantas Health Insurance a not-for-profit?
No, Qantas Health Insurance is not not-for-profit. It's owned by Qantas, the airline, a publically traded company. Most commonly it is referred to by people as simply Qantas Health
2) Who issues Qantas Health Insurance?
Qantas Health Insurance is issued by a big insurer NIB, one of Australia's largest health insurance providers. You can also get health insurance with NIB directly however it won't come with the benefits of Qantas Points (or bonus points using Qantas Health Insurance promo codes).
3) How do I earn Qantas frequent flyer points and rewards with Qantas health insurance?
It depends on your cover type, you'll be rewarded with a different level of frequent flyer points via activities on the Qantas Health Insurance app. The app is available to download on both Apple and Android phones.
4) Do I have to be a Qantas Frequent Flyer member to earn points with Qantas Health Insurance?
Yes you do have to be a new member, but Qantas gives new Health Insurance customers a complimentary Frequent Flyer membership. Membership usually costs $99.50 if you wanted to buy it directly from Qantas.
5) How are claims with Qantas Health Insurance made?
There are a few options for lodging a claim with Qantas:
a) Lodge hospital claims through the member portal on the Qantas Health Insurance website.
b) Using the membership card to claim medical extras if the facility where you received treatment has a HICAPS terminal. Then paying the difference (or GAP)
Available Qantas Health Promo Codes